House building projects are always challenging. There are numerous parameters that should be regarded before such projects can be properly executed. In many cases, house builders are battling against costly delays and extremely time-consuming reworks.
That being said, it is indispensable that they have the right plan and tools in place so they boost their project's efficiency and accelerate the completion of the various tasks.
Optimizing the flow of information across the supply chain is one of the most fundamental factors that you want to focus on. In other words, the better connection between the different construction stakeholders the better outcome for your home building project.
It goes without saying that this is not an easy thing to achieve. No reason to worry about it. We did our due diligence and we present below 5 powerful tips for getting your building project off the ground!
1. Invest in real-time communication
I'm sure that you have heard this countless times if you are working in construction. Nevertheless, there are still many who don't realize the true importance of real-time communication during a construction project. Trust me, you don't want to be one of them.
By investing in improving the way the numerous project agents communicate with each other you eventually investing in boosting the quality of your project. To achieve this, you need to find a reliable digital tool which could help your team with communicating its frustrations or any potential project bottlenecks instantly.
In that manner, you will be able to connect your construction site back to the office and effortlessly remain on top of everything that happens on the field. Finding the right home building software might not be easy, but there are some very good choices in the market right now. Regardless of which one you choose, just remember to highlight your need to connect with your personnel on site in real-time and the ability to submit project updates to your partners fast and easy.  
2. Find the right reporting tool
Daily reports are consuming a good amount of time for construction managers on a daily basis. The next big challenge for the building sector is to leave pen and paper behind and start completing such tasks faster and in a digital way.
That's why selecting the right reporting tool is more important than you might think. This the second most valuable feature that you might want to search for in your quest for a trustworthy home building software.
And don't focus only on daily progress reports. Keep also in mind the fact that there are countless reports that you need to put together while managing a home building project. For instance, weather reports are also critical as they can help you schedule the upcoming tasks smartly.
Lastly, a solid reporting tool can save your project from harmful disputes. It can function as an objective single source of truth due to the project overview that it provides.
3. Keep customers happy
At the end of the day, everybody in construction is working for the customer. With that in mind, you should always remember that a customer should be your number one priority. Of course, it's not an easy thing to do but through sincere communication is possible.
To establish a good mutual relationship, it's a great idea to provide your customers with the same reporting and on-site communication tools that you are using, as well. Like that, they can also keep an eye on the project's progress and get a better understanding of its needs and challenges.
Simply put, by investing in your relationship with the customer you are investing in your project's transparency and accountability. Everyone will be on the same page and your home building project will be able to proceed without unpleasant surprises.
4. Hold regular meetings on site
We mentioned before that choosing the right digital tools is crucial. Nonetheless, this doesn't mean that you should ignore the importance of being physically on site regularly. Only then, you will be able to establish and maintain a strong connection with the on-site workers and keep close track of the potential project threats.
Furthermore, thanks to your experience you will be able to detect any problems on the project design and execution before the others and most importantly before it's too late. After all, in a home building project, there is no room for unnecessary delays or rework.
Lastly, your presence on site could be perceived by the workers as an extra incentive. If they see you being actively involved in the day-to-day routine they will see you as a critical member of their team and they will want to perform at their best to keep you satisfied.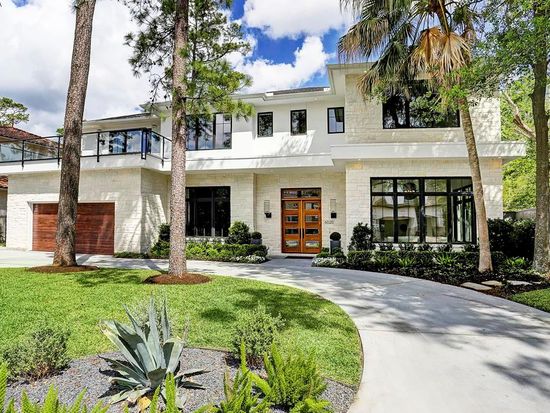 5. Training is key
This should be a given, but sometimes it simply isn't. While putting together the team of your project make sure to attract two types of people: those who have a lot of experience and can instantly take your project to the next level and those who are eager to learn and help you in every way possible.
Regardless of which category they belong to, you are the one who is responsible to give them that little extra boost by investing in their training. Training might cover a plethora of fields and every single one of them should be addressed.
Surely, safety training should always be your number one priority but it's not the only thing you want to focus on. Handling of the materials and the equipment and lessons on how to take the most out of the digital tools that you are using in your project are also essential.
And yes, in the beginning, training might look like a long and costly process but at the end of the day, it's also an investment in your future projects if you decide to work with these people again.
Wrapping it up!
All in all, it is no secret that house building projects are very demanding and sometimes perplexed. With the right planning and tools, though, it is possible to deliver a project of high quality within the set time-frame and budget. Undoubtedly, the standardization of the whole building process and finding the right digital solutions are the two main points you need to take in serious consideration before you start working on your home building project.
April 12, 2018