In the summertime when the weather is fine, all you want to do is stay outdoors. You want to go swimming, hiking, taking strolls at night and basically just sitting around your home with a book or watching television. The outdoors feels good and provides that sense of comfort to a point where you feel like you would live in the outdoors completely.
When it comes to a point where you want to stay outdoors for the most part, then that means that you need a comfortable place and one that is stylish. Of course, you've done that for the indoors but if you haven't, don't worry. Let's discuss how you can seamlessly stylize your indoor and outdoor living spaces to achieve a personalized feel for your home. Here are six ways that you can stylize your indoor and outdoor living spaces.
Work with the lighting
There are two ways that you can use lighting to add style to your indoor and outdoor living spaces. The first way is to create an ambiance at night. There is no limit as to what you can do with lighting, whether you want to create a romantic scene with different lighting or a bright reading area, you only need to switch a couple of buttons.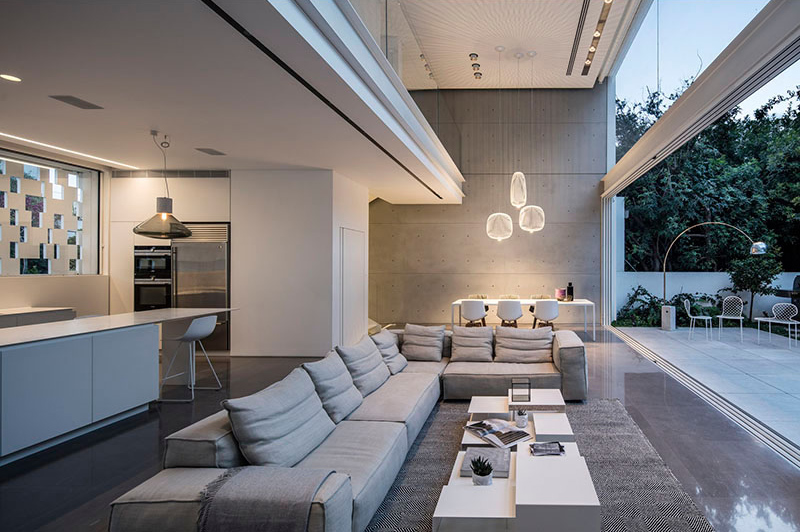 Lighting and lighting accessories can be used to complement the décor inside and outside your home. For instance, using stylish lightings such as string lights and chandeliers add some style to the room as well as outdoors.
Work with the colors
Of course, colors never disappoint because you can't ignore them. The first thing that someone notices when they enter your house is the color scheme. Make sure that you have an awesome color scheme that extends to the outdoor living area. Try to do your best to include everything into your color scheme including the pavements if possible. If it gets hard for you can use a hand from paving specialists. The furniture, textiles and accessories should all be in harmony both indoors and outdoors in regards to color.
Work with the textiles
Colorful textiles are awesome to showcase your personality with. However, it goes beyond the color to more intricate details such as the fabric used. Make sure that you try to find the best fabric for outdoors with qualities such as heat resistant and at the same time match the fabrics and designs to the textiles found in the house. Here you will be looking at the rags, cushions, the umbrellas and poufs among other extents that you have available in your house.
Bring in some accessories
Accessorizing works magic for anyone interested in design. It doesn't matter what you are into, you can always find something that complements your home's architecture. Whether it's vintage art or more than accents, just to make sure that you get something that complements your home's architecture.
The layout is important
It doesn't matter what you have in your house, with the proper arrangement, it might not send the intended message. For instance, you can have an expensive coffee table but the way it's placed makes it look old and worn out. In this regard, you want to come up with an excellent indoor and outdoor layout plan. You can use various online tools to help you with managing the layout. However, you can still do it by yourself considering the symmetry, view and traffic patterns indoors and outdoors.
Once you have your layout, plan on where to put the furniture so that it doesn't look out of place. Furthermore, categorize the layout into various zones such as eating and relaxing areas.
The shade is important for the outdoors.
Last but not least, if where you live the sun gets a little too hot, you need to consider coming up with stylish shades to protect you from direct sunlight. There are numerous shades available on the market today so depending on what you want you can choose an adjustable one or the permanent one.
To add personality to the shade, you can create your own custom-made shades using leftover construction materials and working out a perfect paint job. All in all, it would depend on your preferences and resources available.
June 4, 2018