One of the most popular resilient flooring types, vinyl plank flooring is 100% waterproof, affordable, requires low maintenance, and outlasts majority of other flooring materials. It's firm and sturdy yet offers a little counter bounce while walking on it, providing you with a feel of comfort. It comes in long planks of thicker material that can be snapped together using a special click-lock system.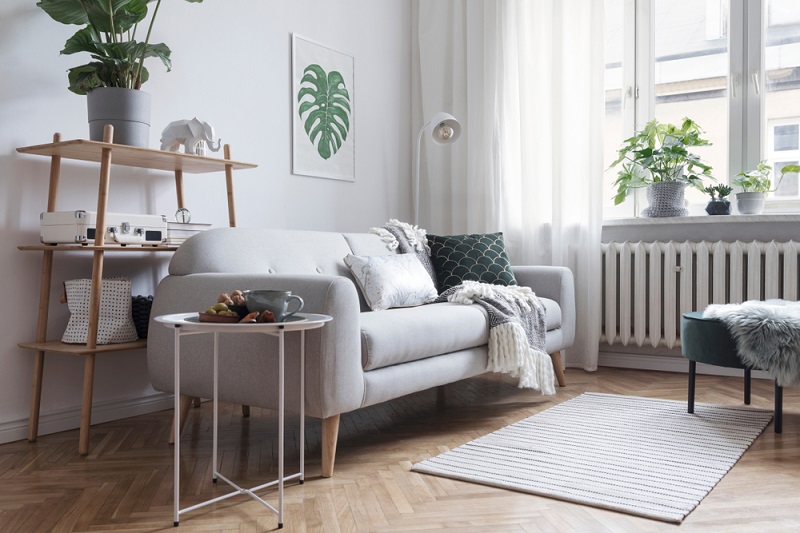 In this article, you'll learn how to install it and what advantages it offers to help you determine whether vinyl plank flooring is the correct choice for your home.
Installation of Vinyl Plank Flooring
Advantages: One of the primary advantages of vinyl plank flooring is its straightforward and effortless installation process. Installing vinyl plank flooring is literally a DIY enthusiast's wet dream as the chance of making an error is minimal. The learning curve is almost non-existent as no special skill is required, and you don't need to buy speciality tools or devices to carry out the installation process. For an average-sized room, you can start installing now and finish in less than four hours.
Utilization: Vinyl plank flooring utilizes a click-clock system where you snap the edges of the planks together. It doesn't need to be glued-down as the installation procedure follows a floating floor system which just lays rested on the floor base. Vinyl planks are much thicker compared to sheet vinyl which allows you to ignore minor flaws on the subfloor and floor base, which is a big pro in this case and something that you don't get with other flooring materials where such imperfections would have been protruded through the flooring.
Preparation: Before the installation process, don't forget to take the measurements of the room. Measure the subfloor accurately to know what amount of vinyl plank flooring you need to buy, and then purchase around ten per cent more than your calculation to ensure adequate flooring to cover the entire room and a bit extra if you need to replace any portion in future.
Installation process: Now, start laying the first row of the vinyl plank while making sure to leave around ¼ inch of space for expansion between the wall and the edge of the plank. The cut edges should face the wall in case you need to cut the planks.
Planks are supposed to be snapped end-to-end overlapping the adhesive strips. To ensure even pressure, you can use a hand roller and press the planks down firmly with the same.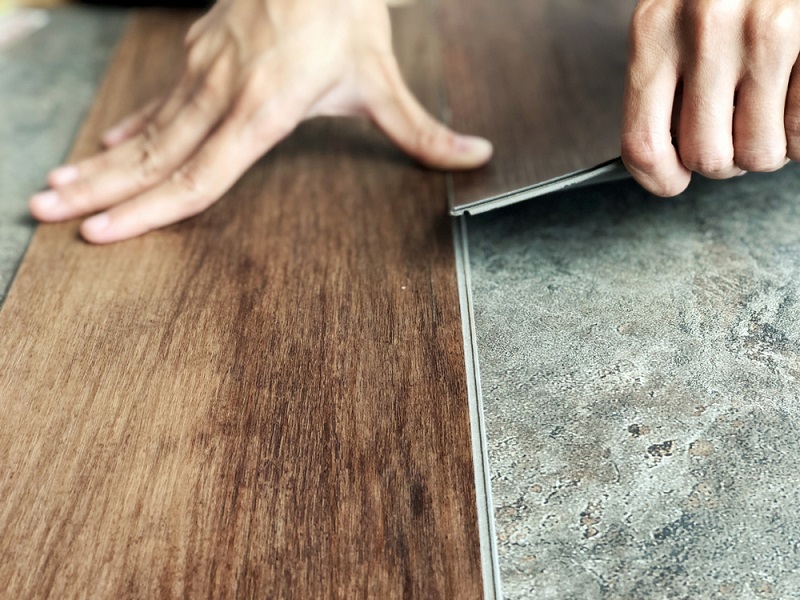 Why Should You Choose Vinyl Plank Flooring?
Vinyl plank flooring looks very realistic, as much as that many would easily confuse it with hardwood. Thanks to its durable and thicker build, it gives you a real floor feeling.
Another key advantage of vinyl plank flooring is that these are 100% waterproof, making it ideal for the water prone places like the basement, toilet, and kitchen.
Vinyl plank flooring doesn't require any specific surface to be installed on. All it needs to be a flat surface and you can put it on top of plywood, tile, concrete, and more.
It's cost-effective. Vinyl plank flooring is affordable compared to tile or hardwood.
It offers better sound-proofing and insulation.
It's comfortable to walk on. Thanks to the unique shock-absorbing feature which makes you feel a little bouncy, giving you a cushioning effect.
Vinyl plank flooring is easy to install, repair, and clean. If you like DIY way to do things, you'd love vinyl plank flooring for its hassle-free maintenance feature.
It comes in a vast range of beautiful colours and styles compared to others like tile or hardwood where either you don't get much variety or you are forced to buy expensive options.
Vinyl has been the homeowners' favourite pick for toilets and kitchens; however, it wasn't regarded as premium as some other alternatives for the rest of the house. That is no longer the case as today's advance technology allows you to choose from a wide assortment of superior quality and attractive luxury vinyl plank flooring.
May 21, 2020